"External ESG ratings focus predominantly on environmental and social risks – with hardly any focus on governance or strategy. That's where ESG Navigator is especially helpful."
Linda Hilbert – Executive Director – Consumers Energy
Compare and Contrast
Would you like to see – on one page – how a dozen of the main ESG ratings and frameworks compare:
to each other?
to your ESG Navigator ratings?
Here is an example showing just one (of the 17) elements of ESG Navigator…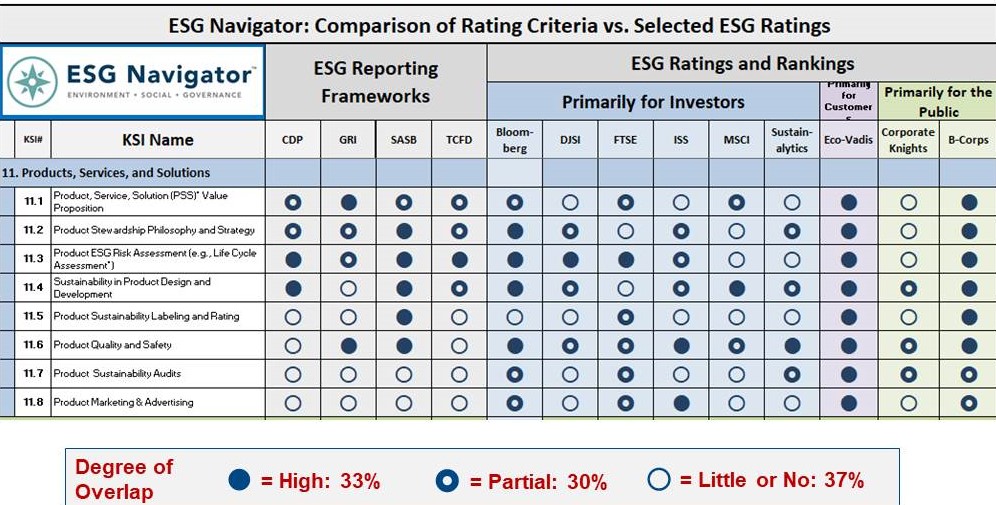 In the graphic above, a solid "bubble" means a high degree of overlap between the ESG rating scope – and the specific KSI; semi-solid "bubble" means partial overlap; hollow "bubble" means little or no overlap.
Learn More
An Excel version of the comparisons (like shown above) is available only to companies that Join Advanced Option C.
See https://esgnavigator.com/join/ – and contact gib@hedstromassociates.com to learn more.