Rating Criteria: New 2020 KSI List
During Q4-2019, we conducted a major overhaul of all KSIs – to continually sharpen and simplify – yet retain the integrity for year-over-year comparisons.
We received terrific input and very detailed comments from about 20+ active Scorecard users – and as a result we were able to eliminate 18 KSIs (!) and considerable sharpen the (Stage 1 – Stage 4) descriptors.
Attached here is the final, new 2020 KSI listing.
What Your Peers are Saying
Scott Tew shared how Ingersoll Rand has been reaping value from the Scorecard in various ways over the past three years. Watch the short video below – from our September webinar.
Participating Companies
Nearly 100 major companies (almost all Fortune 500) are active participants with ESG Navigator.
Many others were involved in shaping this tool between 1997 and 2018.
During 2020 we expect to announce a major strategic partnership that will grow participation 10x.
Publications and Talks
Monthly Webinars
Since January 2019, we have held monthly webinars for participating companies and interested parties.
Click back-up page to download files from our past 2019 monthly webinars – or to register for upcoming ones.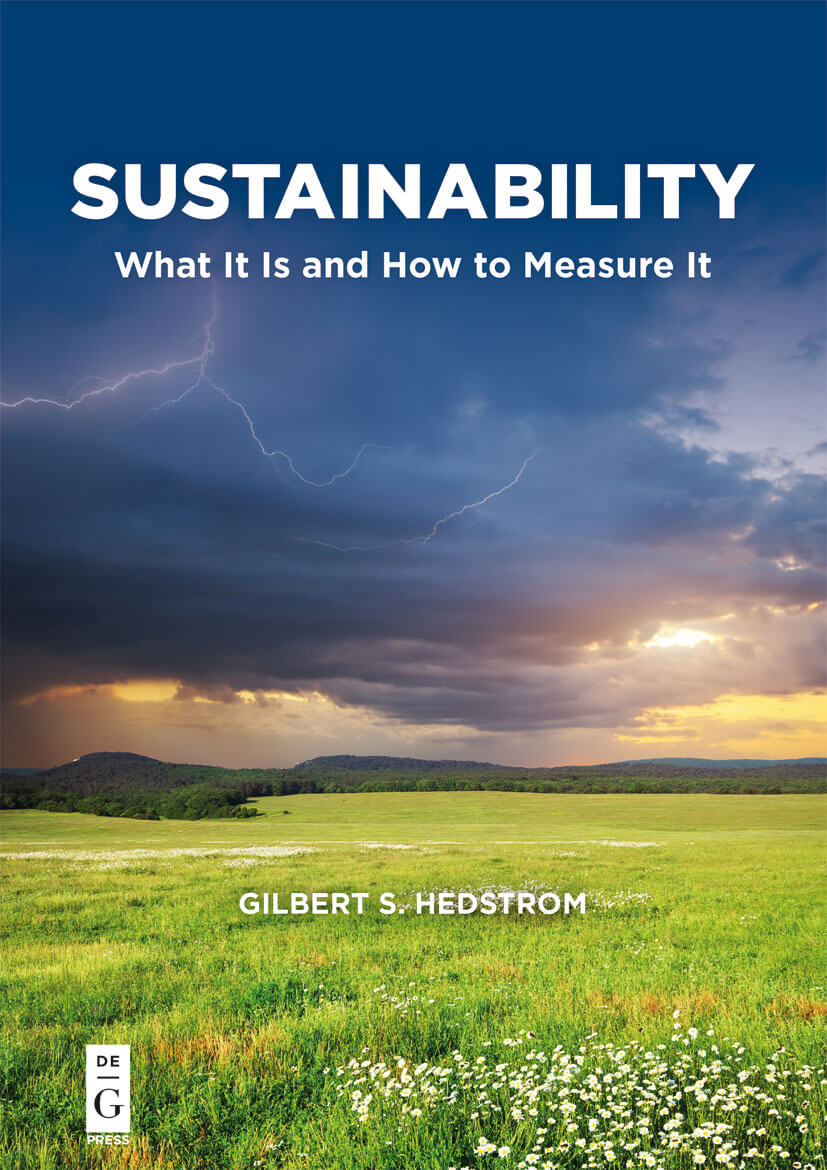 "Sustainability – What It Is and How to Measure It"
To view the Table of Contents and a sample chapter – click here:
Hedstrom_Sustainability_SampleChapter
Order one or more copies now – at a discount. For the cheapest price, call Trilateral (the publisher's warehouse) and ask for the DG PRESS discount.
The telephone number is 1-800-405-1619.
If you are interested in "bulk discounts" – see this flier: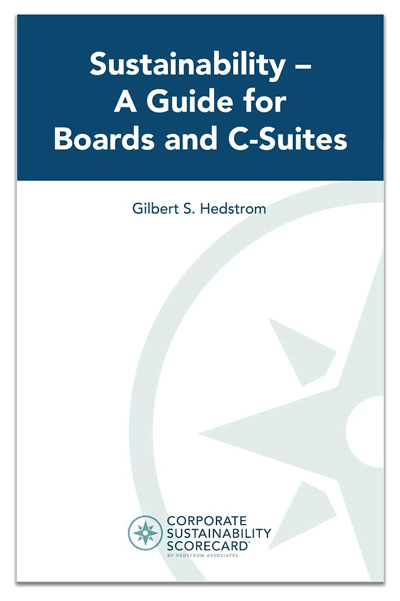 Sustainability – A Guide for Boards and C-Suites
"Above all, this is a must read for directors"
Charles H. Moore (Olympic Gold Medalist, CEO of multiple companies, adviser to Fortune 500 CEOs)
Published in 2017, Sustainability – A Guide for Boards and C-Suites is a great way to engage your Board, CEO, C-suite and other leaders in your company about sustainability. Hand them a copy of this book.
Short and Concise – The book is small (~6" x 9" and ~100 pages) and easy to read.
Frames the Sustainability Conversation – This book will greatly help sustainability leaders create the right strategic conversation about sustainability in your company.
Discounts Available:
Bulk Orders – If you order through this site, get savings on bulk orders. Purchase five or more books, you'll get one free; buy 10 or more books and get two free.
Students – A coupon code (email Gib Hedstrom) provides a 30 percent discount.
Note: Customers outside of the United States are encouraged to purchase Sustainability – A Guide for Boards and C-Suits through Amazon and Kindle here.