---
"External ESG ratings focus predominantly on environmental and social risks – with hardly any focus on governance or strategy. That's where ESG Navigator is especially helpful."
Linda Hilbert – Executive Director – Consumers Energy
---
New ESG Ratings Maps
Download ABC Company's ESG Ratings Maps
Special Feature: for Premium (Option C) members only.
Select which ratings organizations to include in your ESG Ratings Maps report. Framework
Rating (Financial)
Rating (Other)
Download Sample ESG Ratings Maps
Sneak Preview
1. We start with a basic "Coverage Map" – showing the extent to which 14 ESG frameworks and ratings "cover" or address the content of ESG Navigator KSIs (which = the things companies do to create value from ESG):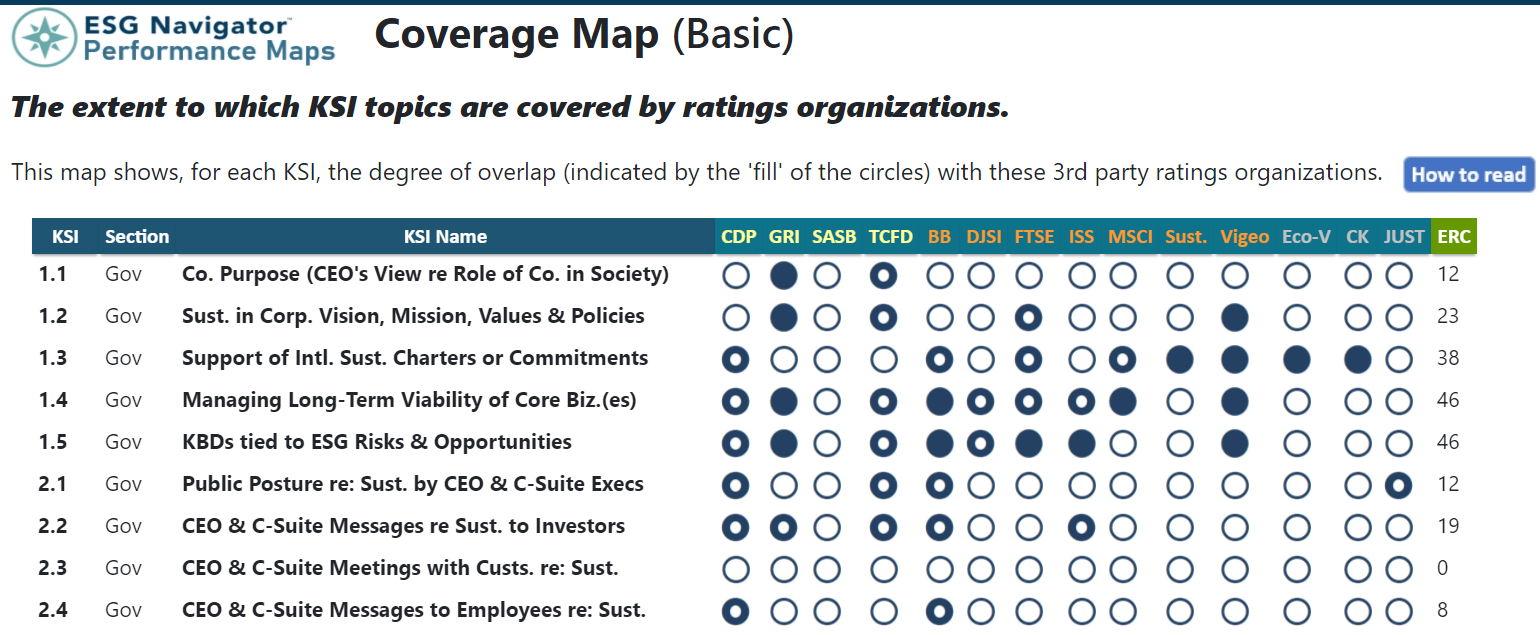 2. We then add in your company ESG Navigator Scores:

3. We then show your "heat map" analysis:

4. Then sort by the "HR!" column – to show those KSIs you and your team mark as highest priority for your company:

5. Then show your "heat map" at a summary level – showing the 17 major "elements" of ESG Navigator: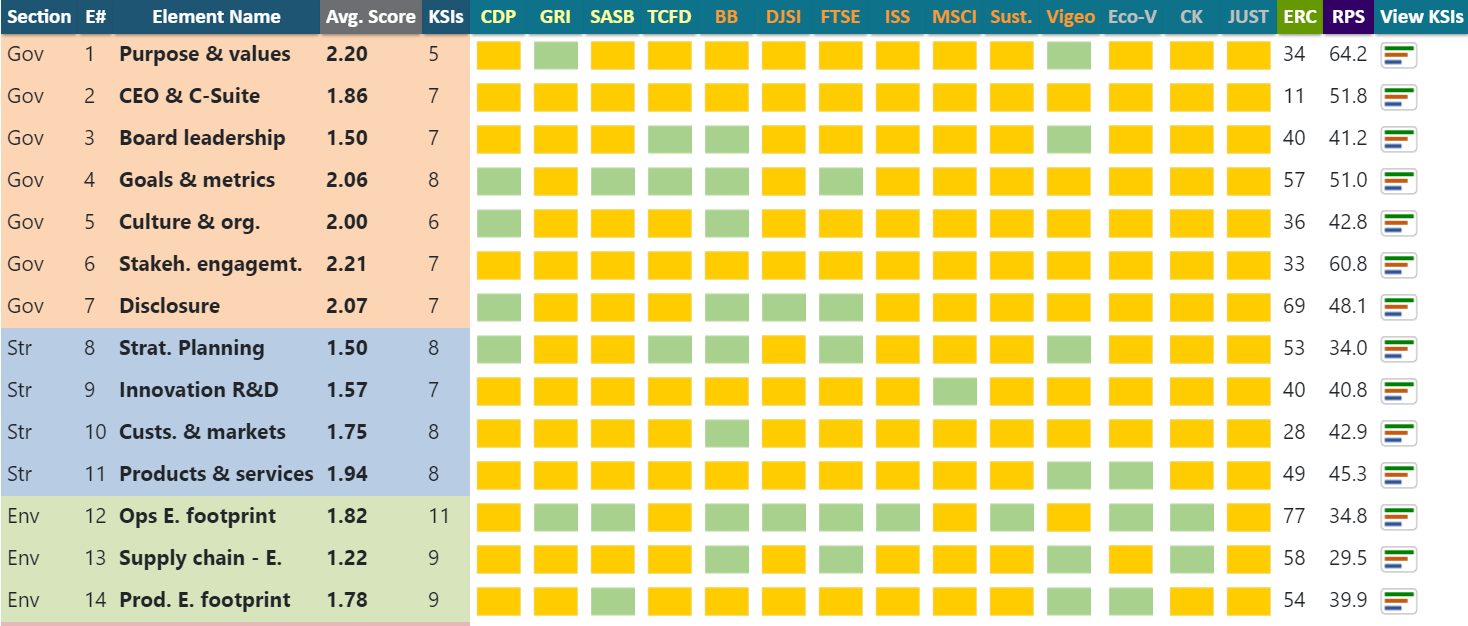 6. Finally a Dashboard shows your overall Ratings Positioning Score (here is one of many analytics):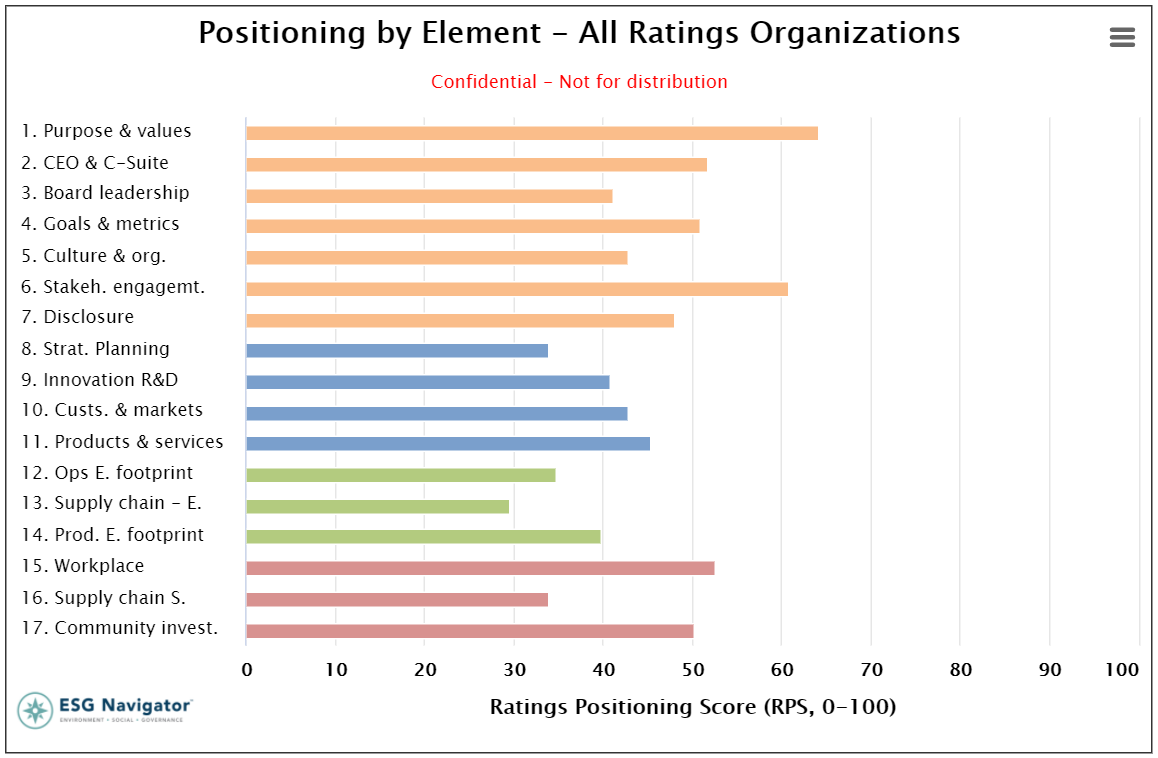 Demo Session
Contact Gib (gib@hedstromassociates.com) if you would like a brief demo of how all the interactive ESG Ratings Maps work – and what you would be able to see with your company data.