Silver Membership:
Time Period: Ongoing – providing your complete an annual update of your company self-assessment data (Scorecard)
Cost: $4,000
Requirements (same for all Join options): must be a for-profit company – large and mid-size companies (e.g., revenue of $100MM+ or 100+ employees). ESG Navigator is not available (or intended for) professional service firms (consultancies, law firms, etc.).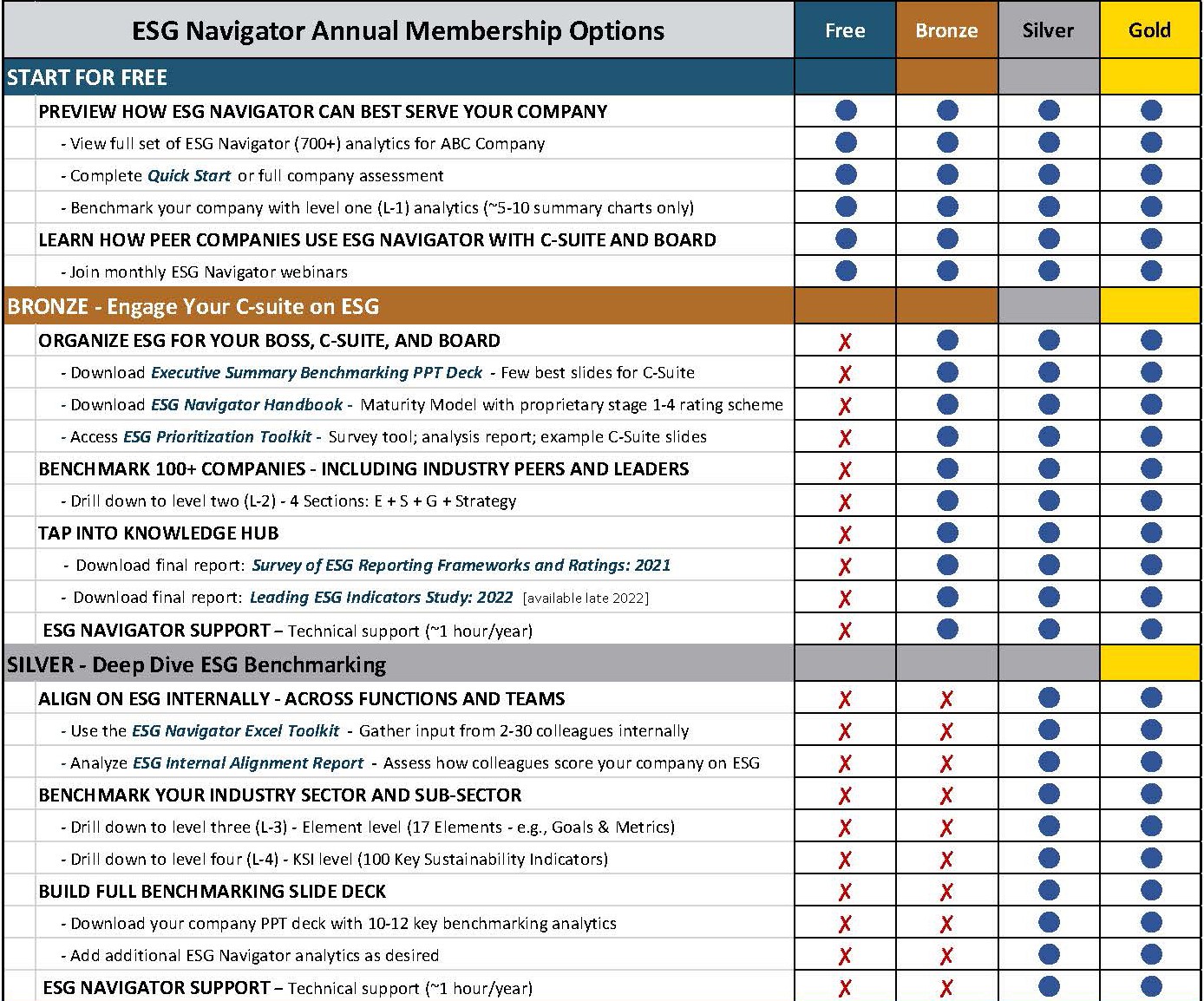 What You Agree: Complete an initial Company Self-Assessment; update your Company Self-Assessment at least once per year. Click the Bronze Join button – and thereby confirm the User Agreement. This ensures confidentiality of your data (no other company can see your data) and allows us to list your company name as a participant – so that you (and all others) have a sense of what peer companies are in the benchmark database.