Updated Join Options
Click here to download a short summary of the different join options.
The updated Join Options, effective October 1, 2019, are depicted in the table below. All three options are based on an annual agreement, starting on the date of clicking the Join button below.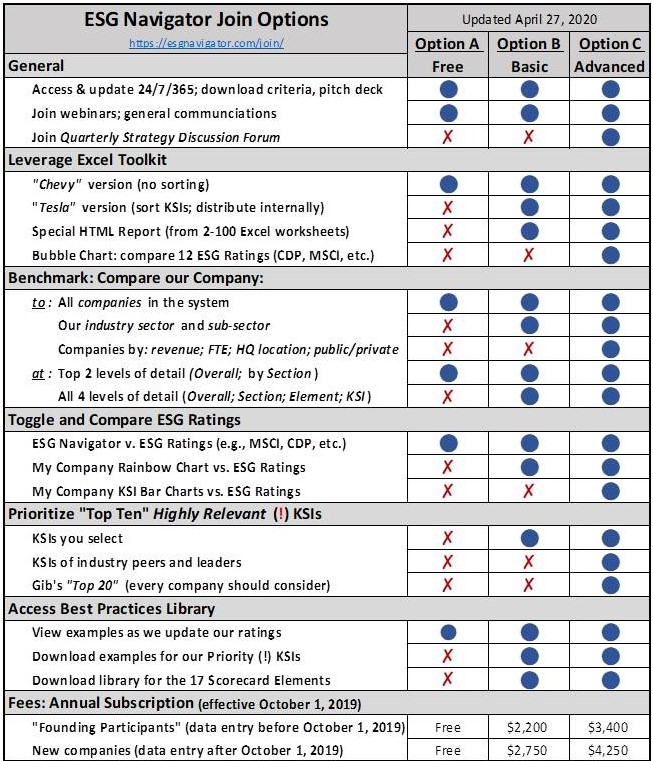 You can always change your selection, So – you can click the Option B (Basic) one now and then decide on Option C (Advanced) after you learn more.
How Does Our Company Compare?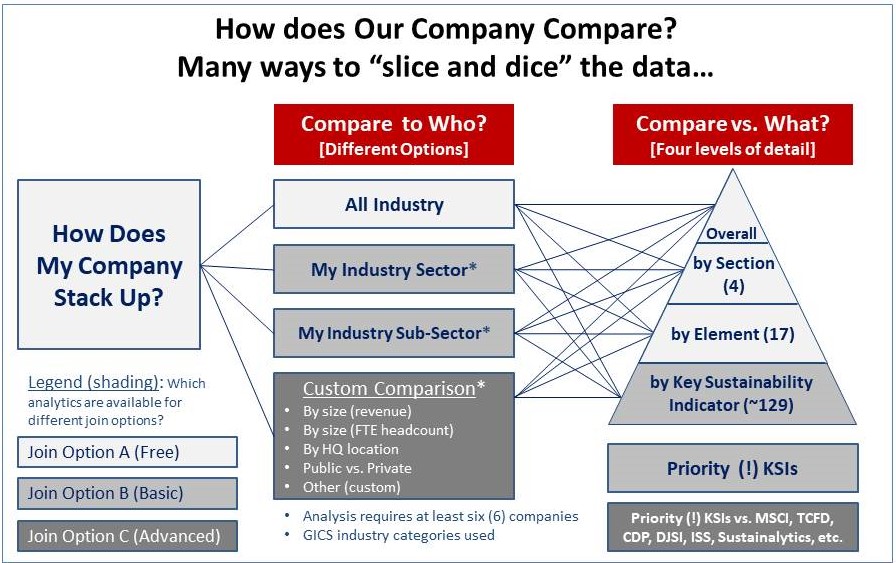 For Further Information
If you have any questions about the Join options, would like access to ESG Navigator, or want to learn more about it,  please email Gib Hedstrom.
Join Now
To join at the new rates, click below.